OFFERS
10
properties meet your criteria:
Town:
Sozopol
Information on the city of Sozopol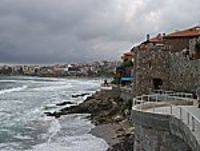 Sozopol - one of the most famous and beautiful antique Bulgarian towns. Its existence goes back to 610 year B.C., when Greeks from the Anatolian cities Milet and Fokea settled here and formed a town named Apolonia Pontika. Within next few centuries Apolonia made an enormous contribution to the interesting history of the West Black Sea coast. The town grew and developed from the trade and Thracians vocations and became trade and commercial...
Find out more