OFFERS
2
properties meet your criteria:
Town:
Kamenar
Information on the city of Kamenar
The Village of Kamenar (Bourgas District) is located in South-East Bulgaria. It is part of Pomorie Municipality.  Healthy and calm environement near the sea
Find out more
LATEST OFFERS
Development land for sale in Kamenar
Yard
: 4000 sqm
Price
: 12000 EUR
Town
: Kamenar
Development  land for sale near Kamenar 10km away from Pomorie and the Black sea cost.We may easily regulate it for you,which will cost up to 2euro/sq.m.Send us request for more details.
Find out more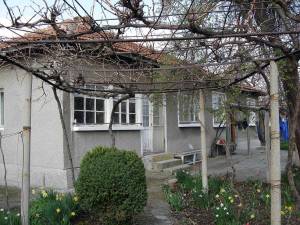 One-storey house for sale in Kamenar village just in 6 km away from the sea and the town of Pomorie
Yard
: 800 sqm
Living area
: 100 sqm
Price
: From: 55000 EUR
Town
: Kamenar
Sold!
Find out more