Property N 00015: Mall Kom-Berkovitsa, investment project
INVESTMENT PROJECTS, Berkovitsa
Property Request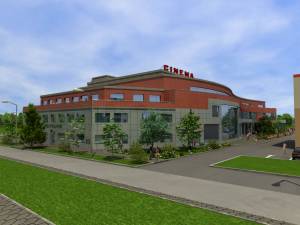 Location
:
Berkovitsa
, Town
Living area
: 6000 sq. m.
Area
: 2991 sq. m.
Road
: Asphalt road
Status
: For sale
Description
Total area – 6000 square metres
Built up area – 2991square metres
Residential area – 7317 square metres
KINT – 1,2
Density – 50%
Planting & grassing – 40%
About the region
The town of Berkovitsa (16 818 inhabitants, 400 m above sea level) is situated in the northen foot of Berkovski Balkan (Western Stara Planina).It is at distance of 85 km to the north of Sofia, 24 km to the south of Montana, 53 km to the west of Vratsa and 25 km to the north Petrohan Pass.
The Berkovitsa mountain with highest point Kom Peak (2016 m above sea-level), has plenty of best conditions for development of alpine ski events in Western Stara Planina.There already exists an 800 m long ski paths with two drag-machines.This fact and also the nearness to the capital Sofia and to the big towns Vratsa and Montana determine the perspectives for developing of the region as an independent alpine health resort for sport and tourism with local and national value.
Price of the plot & project 7317 . 150 = 1 097 550 EUR
Price for construction 7317. 700 = 5 121 900 EUR
Planting, grassing, due arrangements = 500 000 EUR
Total expenses = 6 719 450 EUR
Unforeseen expenses 10 % = 671 945 EUR
EXPENSES = 7 391 395 EUR
Presumed min sale price 7317. 1500 = 10 975 500 EUR
GAIN 48,49 % = 3 584 105 EUR
Amenities
Gallery