OFFERS
1
properties meet your criteria:
Town:
Glavatartsi
Information on the city of Glavatartsi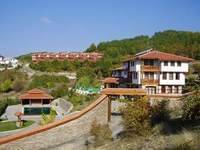 Lately the village of Glavatartsi is called the Rhodopan Beverley Hills. It is situated 392m. above sea-level. The beauty, enchantment and originality of this mountain village are unbelievable.     At the beginning of the village, on the right side of the road is outlined "Glavatarski han" with its unique architecture. It has 20 rooms and 5 apartments, a restaurant, a conference hall, a sauna, a massage room, internet, a swimming pool, a...
Find out more
LATEST OFFERS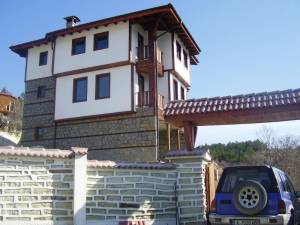 Villa complex "Boliarka" gives an opportunity to realize your dream for a holiday during the weekend or a vacation far from the stuffy town in a magnificent villa, located in a recess of paradise...
Town
: Glavatartsi
The complex "Boliarka" is situated on the coast of the lake "Kardjali" in the area of Glavatartsi – one of the most beautiful places of Rhodop Mountains. 7 km away from the centre of the town of Kardjali20 km from the medieval complex PERPERIKON35 ...
Find out more